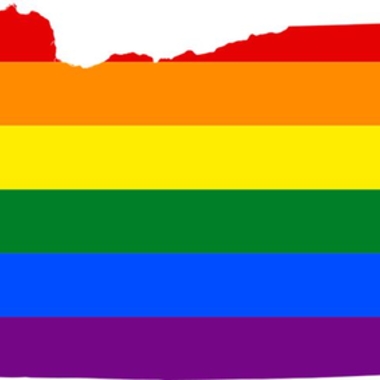 This is great, historical human rights news! Same-sex couples have finally been granted the legal right to marry in my state of Oregon (19th state to do so). Hopefully soon, all 50 states and beyond will legalize the right for same-sex couples to marry.
On May 19, 2014, Oregon became the nineteenth jurisdiction with the freedom to marry for same-sex couples when a federal judge struck down an anti-marriage constitutional amendment in the state that restricted marriage to different-sex couples. The decision took effect immediately, and same-sex couples began marrying just minutes after the ruling.
Freedom to Marry worked closely with state and national partners in Oregon to form and lead Oregon United for Marriage, a coalition to win marriage in Oregon. Originally designed as a ballot campaign set to win the freedom to marry in the November 2014 election, the campaign shifted to become a public education campaign around two federal court cases in 2014.
As the cases made their way up through the courts, Oregon United for Marriage and others across the state engaged in conversations about why marriage matters and created a climate for victory.
HISTORY
In March 2004, the Multnomah County in Oregon began issuing marriage licenses for same-sex couples, but after a months-long back-and-forth in the courts, these marriage licenses were declared invalid.
In November 2004, anti-gay forces in Oregon pushed through Ballot Measure 36, a constitutional amendment that excludes same-sex couples from marriage and prohibits same-sex couples from attaining any form of legal family status.
On May 9, 2007, Oregon Governor Ted Kulongoski signed a broad domestic partnership bill after it was approved by the state legislature. The law - which provides some, but not all, of the protections that marriage affords - went into effect on February 1, 2008.
On October 18, 2013, Oregon began honoring the marriages of same-sex couples who legally married out of state.
GROUPS ACTIVELY WORKING ON MARRIAGE
Oregon United for Marriage is the growing coalition dedicated to securing the freedom to marry for same-sex couples, leading the campaign to make Oregon the first state to proactively amend the constitution at the ballot in support of the freedom to marry.
Basic Rights Oregon is Oregon's central state organization committed to ending discrimination based on sexual orientation and gender identity.
Freedom to Marry is the campaign to win marriage for same-sex couples nationwide.
(source: Freedom to Marry)