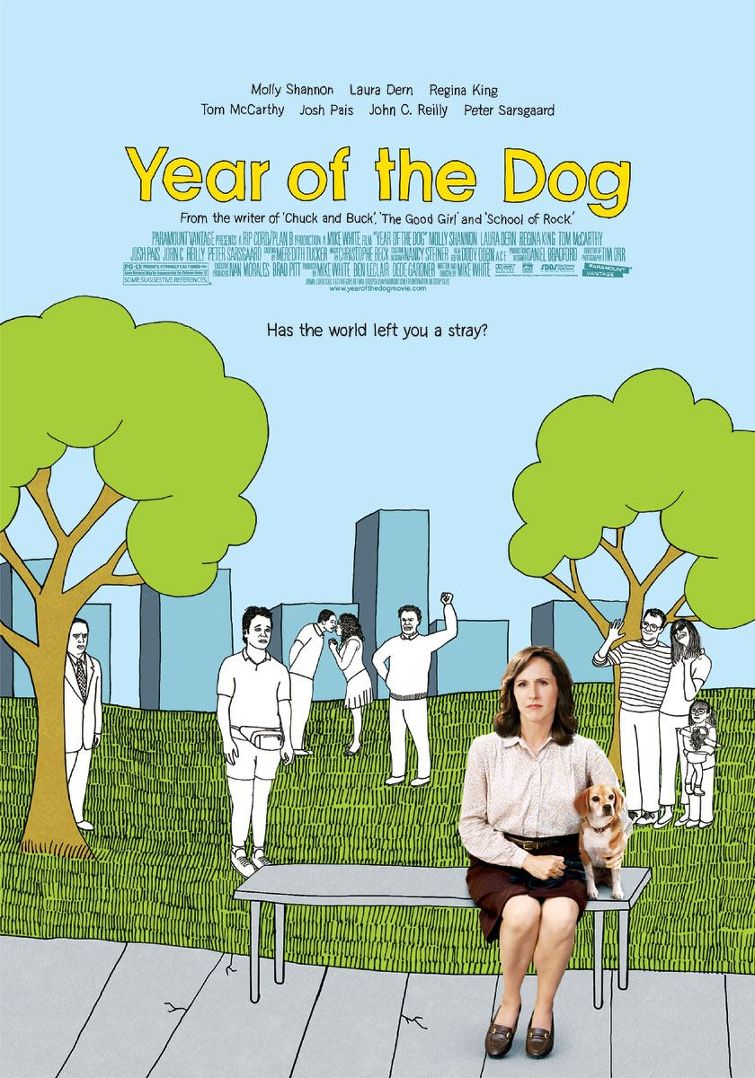 WARNING: My short synopsis (in green) of the film,
Year of the Dog,
may contain spoilers!
Peggy and her dog beagle, Pencil, are inseparable companions. They sleep together, eat together, do everything together. Life is uncomplicated and safe, and Peggy is happily entrenched in a satisfying relationship with her beloved pet.
But Peggy's world comes crashing down when Pencil meets a mysterious death.

Peggy now desperately seeks to fill the gaping void of love that was found with Pencil. She fills that gap by working to get animals adopted, then later she becomes a vegan and animal rights activist.
Year of the Dog (2007) is not as good as Bold Native (I've updated my review on Bold Native today), but it is a sweet animal rights film that definitely makes people aware of the suffering of animals in the world and what you can do actively about it. This film is rated PG-13 (contains some graphic photos of animal suffering), which makes it a better age appropriate animal rights film for kids to see than Bold Native--which is rated R.