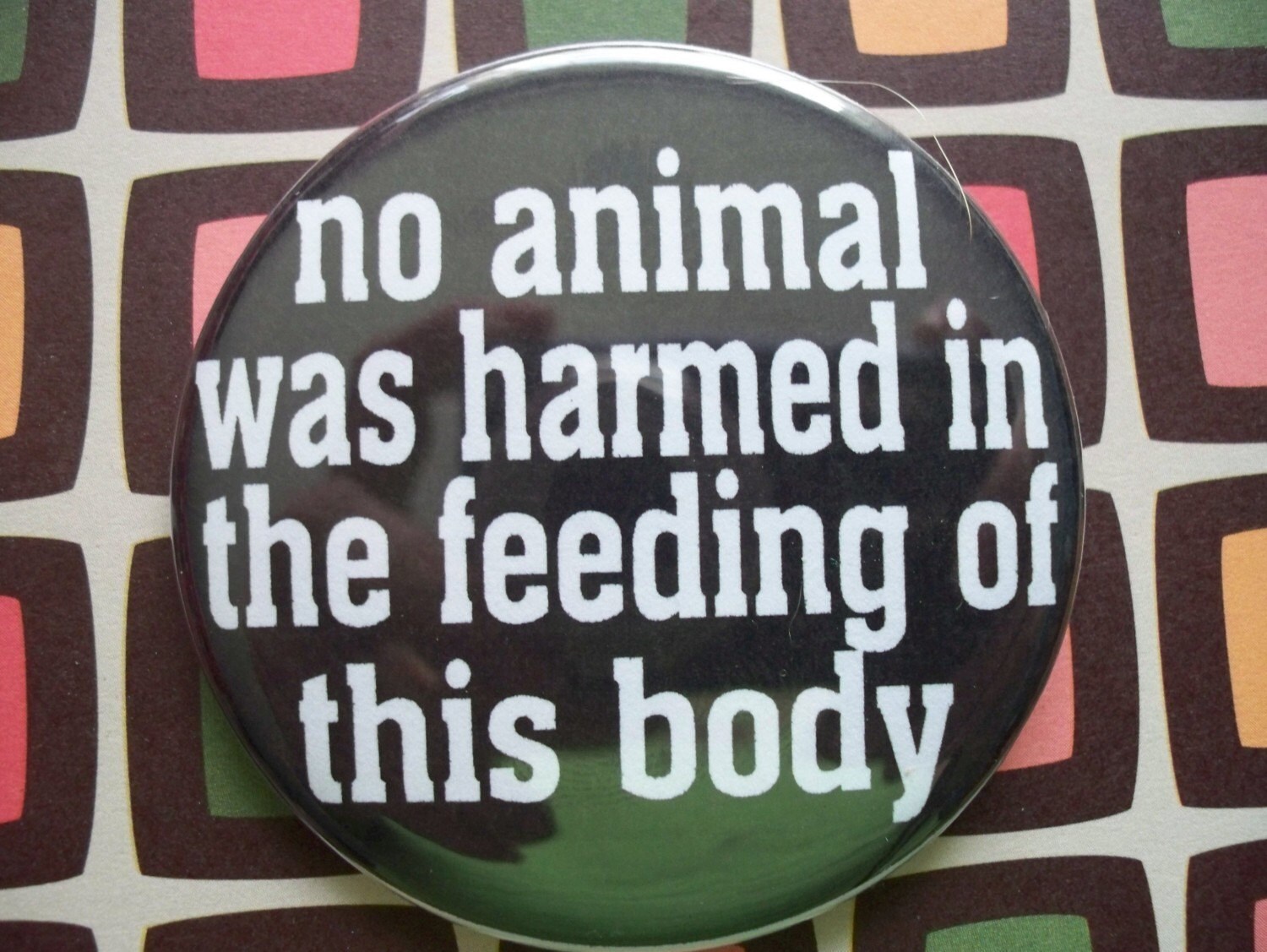 I have been trying to think of another way to spread the vegan/cruelty-free message when I'm out and about. I don't own a car so bumper stickers are out. The message would have to be on my body or at least my handbag.
I checked out various jewelry but I think messages on jewelry--even a necklace--are too small to always notice. Plus, I always wear a necklace watch, and Unitarian Universalist, Wicca and Saint Dymphna charms around my neck in a necklace which could cover the vegan jewelry in moving around.
Patches can't been moved easily when I change handbags or clothing. I thought seriously about a cap but I don't always wear a cap.
So, I decided on a button! I can easily take it off and put it anywhere--clothing or bag. Average size buttons are large enough to be easily read (most are 2 inches around), and an added bonus is buttons are very cheap!
I went online and found two amazing websites with over a thousand vegan buttons
here
and
here
. Boy, did I have fun reading so many buttons!
Many were cute--so cute I felt the message was not taken seriously enough. Others were so in-your-face blatant to the point of sounding rude (true but rude!), and a lot were spot on perfect. One of my favorites is the button above but I decided to get this one below, as it best represents my ministry: