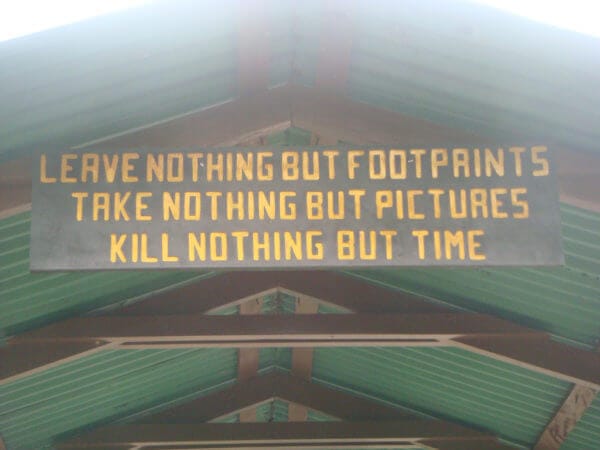 This could be a sign posted in the country of Costa Rica!
Costa Rica is now the first country in the Americas to ban sport hunting!
An overwhelming majority of the country's lawmakers voted 41 to 5 to protect its greatest treasures--the animals--who call this tropical paradise home. Costa Rica is one of the world's most biodiverse countries, and welcomes around 300,000 visitors a year who come to enjoy exotic species like jaguars, pumas and giant sea turtles.
This small Latin American nation, of just under five million people, has become a model for the world to strive to emulate.
They said they have declared peace with nature. They feel a strong sense of responsibility about looking after their wealth of biodiversity.
Costa Rica also takes top honors as the happiest country on the planet, according to the
Happy Planet Index.